When to Hire a Personal Injury Attorney
March 17, 2023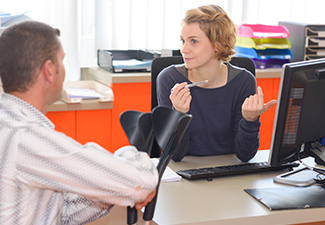 Dealing with personal injury claims can become a complicated and confusing process. Navigating the legal system may represent a considerable challenge, especially when dealing with the unfortunate aftermath of potentially devastating personal injuries.
At Jim Crabtree Law, we believe in protecting our clients' right to fair compensation. We proudly help people in Overland Park, Kansas, get the legal support they need. We also serve people throughout the KC Metro Areas of Kansas and Missouri, including Wyandotte and Johnson Counties and Independence and North Kansas City.
Common Personal Injuries in Kansas
Personal injuries are no joking matter. Sadly, there were 1,217 serious injuries after car accidents in the state of Kansas reported in 2020. This figure underscores the importance of understanding that personal injuries can occur at any time.
But traffic accidents are not the only cause of personal injuries. Here is a look at other common causes of personal injuries:
Slip and Fall Injuries
These injuries can happen when a person slips or trips and falls due to a hazard such as a wet floor or uneven surface.
Car Accident Injuries
These can include whiplash, broken bones, and internal injuries caused by a collision.
Workplace Injuries
These can range from repetitive motion injuries like carpal tunnel syndrome to traumatic injuries like burns or broken bones.
Sports Injuries
These can include strains, sprains, fractures, and other injuries caused by physical activity.
Medical Malpractice Injuries
These can result from a medical professional's negligence or failure to provide appropriate care and can range from minor injuries to life-threatening conditions.
Dog Bites
These injuries can be severe and lead to infections, scarring, and emotional trauma.
Assault Injuries
These can include physical injuries caused by an intentional attack, such as broken bones, bruises, and lacerations.
Product Liability Injuries
These can result from a defective product that causes harm, such as burns, electrocution, or choking.
Knowing When to Contact a Personal Injury Law Firm
Knowing when to contact a personal injury law firm depends on the following situations:
Kansas Is a No-Fault State
Kansas is a no-fault state. This condition means that the parties involved in an accident must cover their expenses through their own insurance. As a result, the liable party does not automatically compensate victims for their injuries. Accident victims can pursue litigation to recover expenses from the responsible party when the victim's insurance insufficiently covers personal injuries and material losses.
Serious Injuries
Personal injury victims should consider contacting a personal injury lawyer if they have been seriously injured in an accident or incident that was caused by the negligence or wrongdoing of another person, company, or entity.
Know Your Rights
A personal injury attorney can help accident understand victims' legal options and work to maximize the amount of compensation received for injuries and other losses. It is important to contact a personal injury lawyer as soon as possible after an accident or injury, as there may be time limits on filing a claim or lawsuit.
Dealing with Insurance
A personal injury attorney can help level the playing field when dealing with insurance companies and work to ensure that victims receive the compensation they deserve for injuries and losses. Here are five ways a personal injury attorney helps victims get fair compensation:
Handling communications with the insurance company to avoid making statements that could be misinterpreted or used against the victim later.

A personal injury attorney can gather evidence to support a claim, such as medical records, police reports, witness statements, and other documentation. This evidence is crucial in proving negligence. Please bear in mind that it may be challenging for accident victims to prove negligence. Thus, an experienced attorney has the know-how to effectively prove negligence.

Negotiating to reach a fair settlement that compensates injuries and losses. This settlement can include compensation for medical bills, lost wages, pain and suffering, and other damages.

If the insurance company refuses to offer a fair settlement, a personal injury attorney can represent victims during litigation.

An experienced attorney can provide guidance and advice throughout the claims process, including explaining rights and legal options. Also, a professional attorney can provide advice on the pros and cons of accepting a settlement offer.
Things to Ask a Personal Injury in Kansas
The following are things accident victims should ask a personal injury attorney:
It is important to understand the attorney's experience handling similar cases.

Accident victims may want to know who will be working on their case and who will be the main point of contact.

Accident victims should know how the attorney will be paid and what percentage of the settlement or award they will take as their fee.

It is crucial to have a general understanding of the case's timeline.

While an attorney cannot guarantee a successful outcome, they can give an idea of the case's strength and the likelihood of obtaining a favorable outcome.

An attorney can help understand the possible damages and give an idea of the case's potential value.

Personal injury victims should know how the attorney will keep them updated on the case and how to contact if there are any questions or concerns.

Victims must understand what documents or information they will need to provide to the attorney as the case moves forward.
Get Personal Attention Today
At Jim Crabtree Law, we combine an aggressive legal approach while providing compassionate assistance. We provide personal attention to each case. That is why we prefer a lighter caseload.
Contact our team today to get the personal attention you deserve. We proudly serve clients in Overland Park, Kansas, and the KC Metro Areas of Kansas and Missouri, including Wyandotte and Johnson Counties and Independence and North Kansas City.