What to Do and Not Do After a Car Accident
May 2, 2023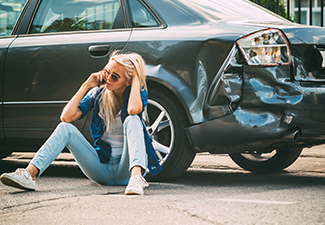 According to the Kansas Department of Transportation, there were 52,467 crashes on state roadways in 2020 with 11,677 resulting in injury. Of course, no one plans on being involved in an auto accident, and most of us wouldn't know what to do if it happened. However, the steps you take in the days and weeks following an accident can have a dramatic impact on your recovery and your potential compensation. Because none of us can truly predict whether we'll be part of these statistics, you should educate yourself on what to do—and what not to do—after a car accident.
For more help with this, reach out to us at Jim Crabtree Law to speak with a personal injury attorney. We're able to help accident victims in and around Overland Park, Kansas, and the KC Metro areas of Kansas and Missouri, including Wyandotte County, Johnson County, Independence, and North Kansas City. Set up a consultation with us today.
What To Do After an Accident

Consider taking the following steps after any kind of car accident:
Get to Safety: The most important thing to do after a car crash is to ensure your physical safety and the safety of anyone in your car. If someone has been injured and needs immediate help, call 911 or seek medical attention right away.
Call the Police: In both Kansas and Missouri, police must be notified after an accident if anyone was injured or if the accident resulted in property damage of more than $500 in Missouri, or $1,000 in Kansas.
Document Everything: If you need to file a personal injury claim, you'll need evidence and documentation which should include:
Other driver's contact and insurance information

Contact information for any witnesses who saw the accident take place

A copy of the police report

All medical records including bills, diagnosis, treatment recommendations

Your own account of what occurred
Notify Insurance Immediately: Each insurance company has its own requirements on when you have to notify them after an accident, so check the details of your policy. However, this step may also be affected by where the accident occurs. Missouri is considered an "at-fault" state which means that the person who caused the accident is also responsible for paying any damages. In this case, you may only need to contact the at-fault driver's insurance provider. On the other hand, Kansas is a "no-fault" state which means that each driver should first file a claim with their own provider before seeking compensation from the other driver, regardless of fault.
Hire an Attorney: All drivers will benefit from working with an experienced car accident attorney during the claims process. This can be an extremely stressful and overwhelming time, especially if you've suffered injuries. You'll want a professional working on your side.
What NOT To Do After a Car Accident
Not Seeking Medical Help Right Away: One of the most common mistakes after a car accident is not going to the doctor right away. Symptoms from car accident injuries can be hard to detect and may not even be noticeable for days after the crash. Furthermore, if you wait too long to seek medical attention, this might be used against you by the insurance adjuster, claiming you weren't truly injured.
Not Calling the Police: Even if you're unsure about the extent of damage or injury, it's usually a good idea to contact the police. They'll do a thorough investigation of the accident and their report can be a valuable piece of evidence when filing a claim.
Admitting Guilt: Though it can be hard in the aftermath of an accident, refrain from admitting or assigning guilt.
Not Taking the Time to Gather Evidence/Pictures: Sufficient evidence is crucial when filing a claim. If necessary, ask someone else to take photos or video of the scene if you're unable.
Waiting too Long to File a Claim/Lawsuit: The statute of limitations for filing a personal injury claim in Kansas is two years and in Missouri, it's five. If you attempt to file past this date, your case will likely be dismissed.
Giving a Recorded Statement to the Insurance Company: When an insurance adjuster contacts you, they'll want an official statement and they may even ask that it be recorded, but you do not have to do this. The only thing you need to provide is your contact information and basic details about the crash. Explain that you're waiting to consult with your attorney and you'll provide a statement at a later date.
Accepting the First Offer From the Insurance Company: Adjusters will try to lowball you an initial offer in hopes of closing the case early, but you shouldn't accept this. An initial offer will almost certainly not include the full extent of your expenses including property damage or future medical costs.
Not Hiring a Personal Injury Attorney: Lastly, you always want to work with an experienced attorney anytime you're undertaking a process like this. By obtaining legal representation, you'll increase your chances of a higher settlement.
Understand Your Options
No one should have to deal with the aftermath of a car crash alone. If you live anywhere in Overland Park or the Kansas City area, contact us at Jim Crabtree Law to schedule a consultation. We're here to help you fully understand your options and move forward with confidence.